When should you send your child back to school?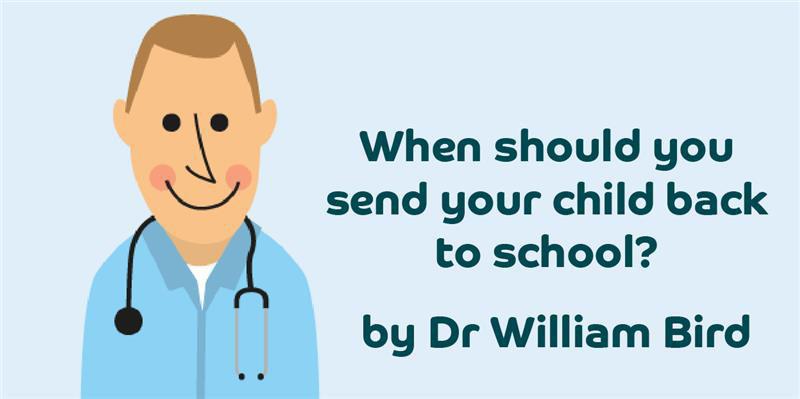 The government has announced that schools in England are set to reopen on 1 st June "at the earliest", starting with those children in reception class, year one and year six.
The response to this, to put it mildly, has been mixed.
Lots of parents say that they will not send their children until it's safe and education unions are advising the government that it is too soon to safely send children back to school.
Caution in this unprecedented time is perfectly understandable; we want our classrooms to be a safe environment for children and their parents, teachers, teaching assistants and staff. Not only do we want to protect everyone in the classroom, but we want to be sure that they will not pass on any symptoms to more vulnerable members of the family.
So, when will it be safe to go back? Dr David Nabarro, WHO Coronavirus special envoy this week, said: "we don't want anyone to believe there is a vaccine round the corner" and adds "the virus will be a constant threat".
Additionally, an article in the BMJ from 5th May 2020 entitled "Children are not COVID-19 super spreaders: time to go back to school" by Alasdair P S Munro and Saul N Faust says: "At the current time, children do not appear to be super spreaders. Governments worldwide should allow all children back to school regardless of comorbidities.
"The media highlight of a possible rare new Kawasaki-like vasculitis that may or may not be due to SARS-CoV2 does not change the fact that severe COVID-19 is as rare as many other serious infection syndromes in children that do not cause schools to be closed. Individualised risk assessment and decision-making by clinicians should occur for those considered at exceptional risk (such as in immediately after bone marrow transplant) or where there are other older family members at significant risk.
"Evidence is therefore emerging that children could be significantly less likely to become infected than adults. On the other hand, children could have a more transient upper respiratory infection with minimal viral shedding, or the less likely scenario of showing minimal symptoms despite significant viral shedding. A further key question is the ability of infected children to spread SARS-CoV-2. A collection of international family clusters found that children were not likely to be the index case in households, only being responsible for around 10% of clusters. The provisional results from the Office for National Statistics Coronavirus Infection Survey found that there were no significant difference between different age groups transmitting the disease."
"A case study of a cluster in the French Alps included a child with COVID-19 who failed to transmit it to any other person, despite exposure to more than a hundred children in different schools and a ski resort."
Dr William Bird, who has been seeing patients on the frontline as an NHS doctor, says: "Teachers have done an incredible job in continuing to teach the children of key workers and posting resources online so parents can homeschool their children, but is this sustainable in the long run?
"We cannot live in a world without risk, even if we don't leave the house. Just to get things into perspective there are 40,000 admissions to hospital in very young children due to accidents in the home. So risk is all around us and it is essential that we have a balanced and sensible discussion about how we can start returning to school safely."
"For some families who are able to work from home, their children are probably coping with home learning. Some families though could be slipping back academically as they might not have the resources for educating several children in different school years. The longer that schools are closed, the greater the impact on social mobility and many vulnerable children will really suffer if they miss out on months of education and not being in school. A lot of children are also struggling without seeing their friends and the structure that the school day brings."
With schools reopening in 22 EU countries with many pupils returning in Denmark, France and Germany it is worth seeing how they fare. They do of course differ in size and population density, but there is much that we could learn from how they approach social distancing, masks, class sizes, hand-washing, and staggered break times.
Despite the science and the politics in the end this is a deeply personal experience affecting all of us in different ways. We must respect the differing views and fears and anxieties that each of us have. But in the end every decision we make carries some risk whether its stay at home or going to school but wanting to be a good parent and do the right thing is the one thing that unites us.
---