Breaking news: An effective vaccine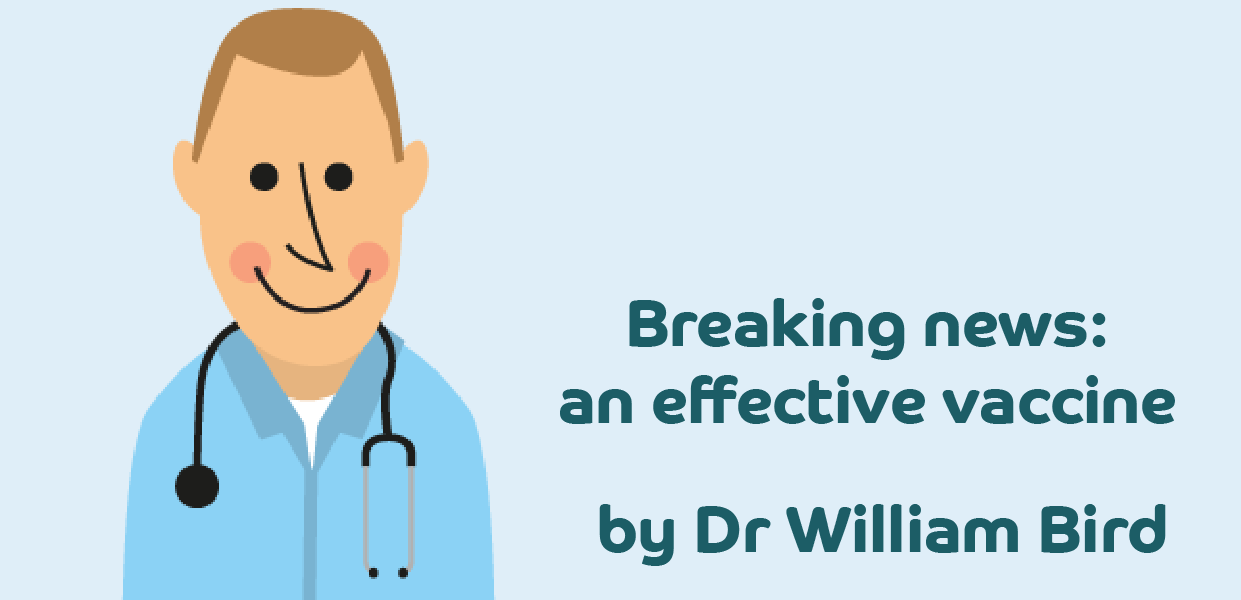 It's November, and across the UK, we are all having to adapt to some form of new lockdown restrictions. Despite this, there is much good news on the horizon.
Unlike the first lockdown, this time, schools and universities are open, allowing children and young people vital access to the education and social contact they need. This is vital to help them develop and grow, and maintaining some level of normality will be central in reducing the mental and emotional impact of the pandemic on the youngest in our society.
Supporting children through the pandemic
Children need lots of support during this time. if you're supporting a young person, try and emphasise the positives and dispel their fears. The most important thing is to listen to their concerns and give them plenty of opportunity to talk about how they are feeling. Let them know that it's okay to feel however they feel – whether that's scared, worried, angry, sad or something else. Keep to a routine, ask them what they would like to do, and then support them in doing it. It's always good to give your time to do some things together.
At last! A vaccine
The vaccine developed by Pfizer and BioNTech has been tested on 43,500 people in six countries and no safety concerns have been raised. We now know that there is a 90% effectiveness against Covid-19 which means we may be on the verge of the first vaccine being available by the end of the year.
What about Long Covid?
We know that many people are sadly still suffering from a range of symptoms, particularly fatigue and headache in the weeks and months after falling ill with the virus. These long-term symptoms are known collectively as 'Long Covid'. The good news is it doesn't affect everyone and, after several months, most people seem to have improved.
Look after your body and soul
Whilst our movements may be restricted, there are so many things we can do to nourish our mental wellbeing and improve our physical fitness. It is scientifically proven that spending time outdoors and in nature is good for your body and mind. Why not get outside with the family for a walk in the fallen leaves in a local park? Or take a few moments to admire the beautiful patterns left by the frost on your windows on a cold morning?
If in doubt, look up!
If you're feeling adventurous, wrap up warm and get outdoors after dark for a stargazing session. No specialist telescopes are needed right now, as seven planets (Mars, Jupiter, Saturn, Venus, Mercury, Uranus and Neptune) are visible from the UK for the month of November, either with the naked eye or a simple pair of binoculars. To clear your mind, wait for a clear night, get outside, look up, and forget all about the news for a while!
---